#102 Sides 1-7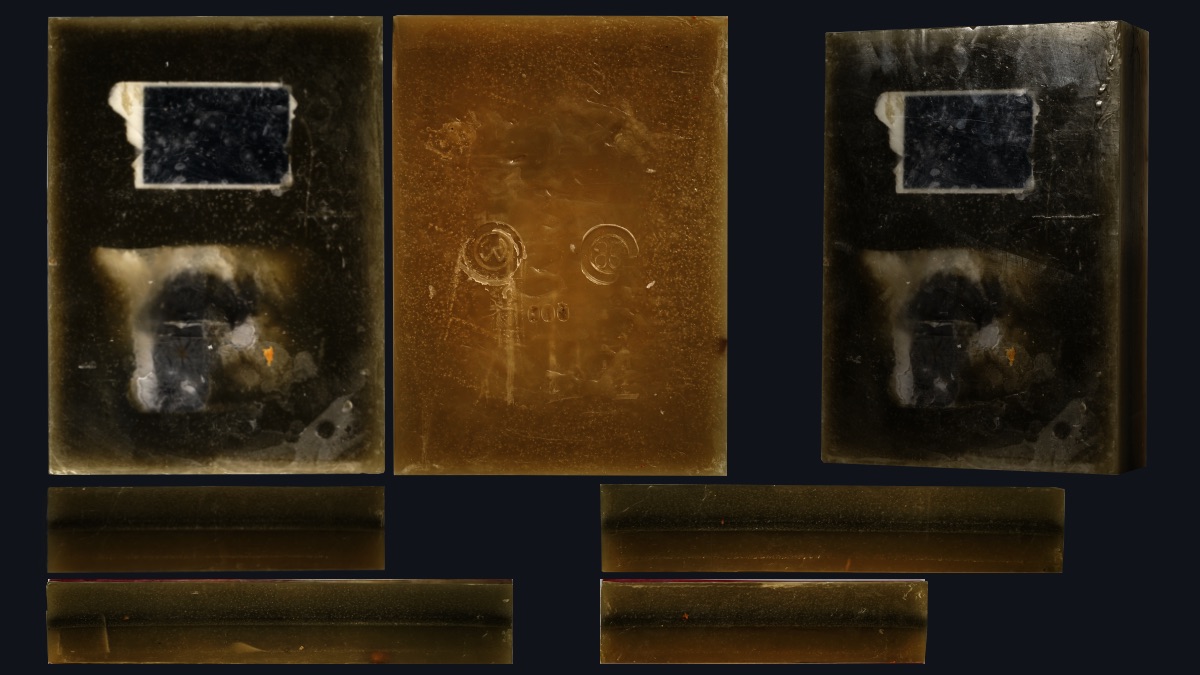 The background is from the olive tone family: with all its oleo europea and military associations. In the foreground you see two black and white parts. The rectangular shape with its white frame is a smart phone screen. Below is a photo of a sculpture from Ulrich Rückriem… one of the professors of sculpture when I was at the Düsseldorf academy. It's the one on the old mining lot of Zollverein in Essen. Though the used granite is rather grayish seen for itself, it becomes almost white because of the black coal dust contrasting, especially if you see it on a grey, rainy November morning…
On all parts of this side you may find white dots, like starlight or snow. Whereas the light augments the contrast, the snow turns all into white… One flat screen for the display of 2D media is in fact a 3D object; the photo of Rückriem's 'Castell' named sculpture is a flat or 2D objection image. As it truly shows one perspective on the sculpture it just shows only one perspective… not only the form changes with each perspective, the thinking in itself, the sculptural or on the other hand the 2 dimensional thinking are completely different and intertwined: it appears like the shadow to an object.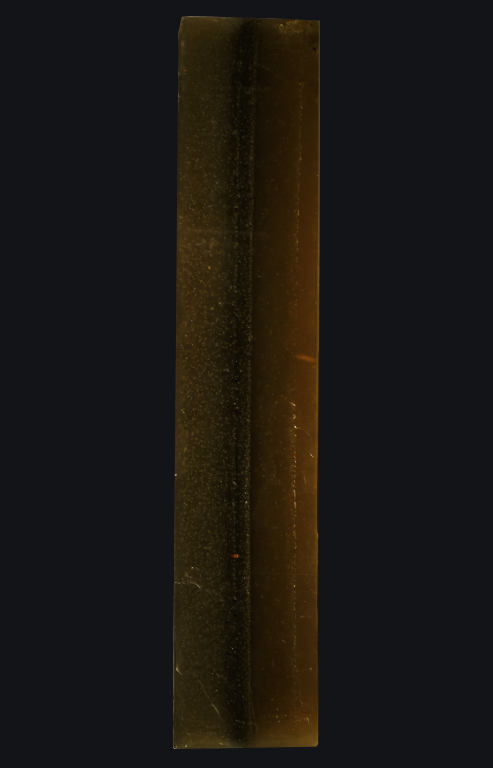 Do you love plants? ?
I never quite understood the moral attitude seen so often these days by vegan eating people:
Why is it so much more ok to cut a tree, a living being that took decades or even hundreds of years to grow, than to kill a chicken?
Is a living being that is more humanoid more important to the biosphere than the more distant relatives among the species?
Truly the meat consumption is far too high to be good for human health and the environment; nonetheless rigidity or purity in that regard can be a fair individual choice but improbably a good rule for all humans.
So, as with all, it comes to the question of the right measure and the how.
48 by 240 millimeters is the size of this fourth side. Often we are questioned regarding the distance of 48 km we chose to be between two placements along our routes.
2×24, 4×12… numbers connected to Earth's position in space. On Mars the numbers would be different. 
Black and white in the olive amber space.
It appears quite whitish having walked over the pitch black rainwear coal fields of the ancient mine of Zollverein in the German Ruhr metropolis, Ulrich Rückriem's 'Castell'. The b&w photo (it has been developed in our own dark room when we were working as / for Gombitza Sisters at this place), depicting this four-part master sculpture, shows its age. Also broken, also in its way b&w, the screen of a smartphone in the foreground. Objects and technologies constantly change.
Amber in its translucency was always an inspiration: how it shone from within, its light engulfing the black insect. Black, the biggest colour in the universe is a severe teacher. Everyone having lived or witnessed a depression knows the kind of gravitational pull this colour has.
White is for another time and place.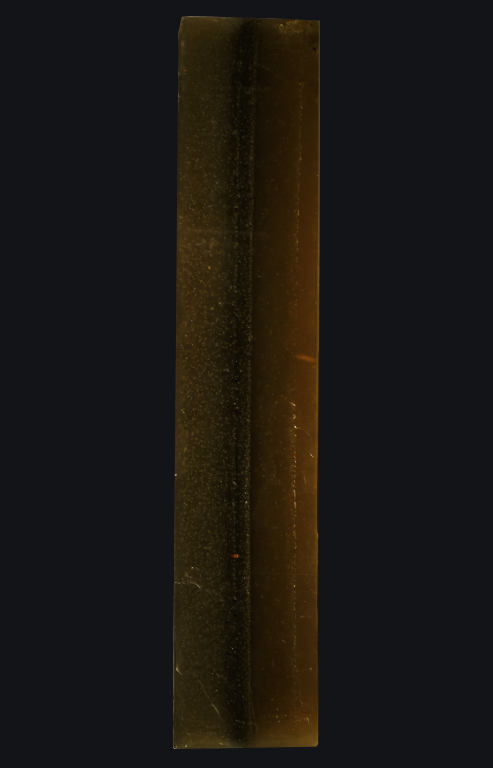 Diaphan bedeutet durchscheinend, durchsichtig (von griech. diaphainesthai, "durchscheinen"). Das Wort wird auch für transparentes oder transluzentes Materialverwendet, oder auch für vergängliche oder ephemere Erscheinungen.
In der antiken Wahrnehmungslehre des Aristoteles bezeichnete "das Diaphane" (to diaphanês) das sinnlich-stoffliche Medium, in dem sich der Sehsinn vollzieht. Der Ausdruck spielt auch in der späteren vormodernen Optik, Physik und sogar Ästhetik eine wichtige Rolle, wie Emmanuel Alloa in seiner Begriffsgeschichte des Diaphanen (Das durchscheinende Bild, 2011) nachweisen konnte.
In der Kunstgeschichte wird "diaphan" verwendet, seitdem Hans Jantzen mit diesem Begriff 1927 die von Glasfenstern, nicht mehr von Mauern gebildeten Raumgrenzen als entscheidende Kennzeichen gotischer Kathedralbaukunst charakterisierte.