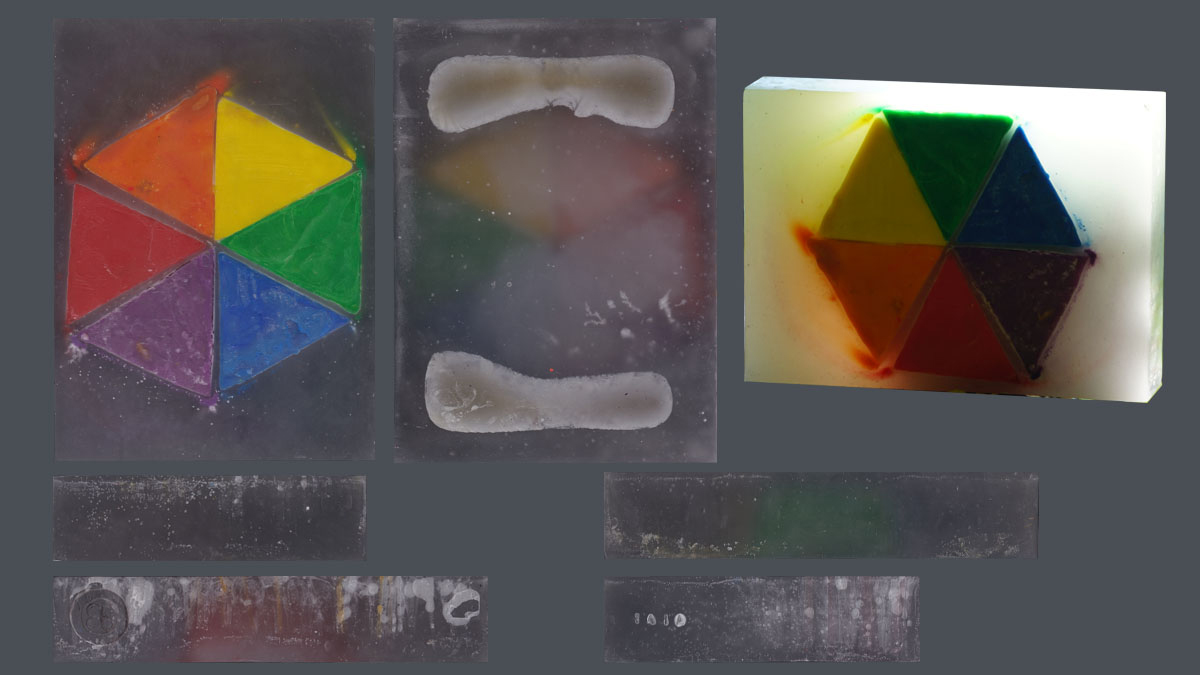 When we decided to realise the global sculpture with a grid of hexagons, this seemed just the right brick to start…
You see primary and secondary colours in  triangles forming a hexagon. Their relation to light gives the frame. Light changes not only naturally, but also it makes a great difference if you reproduce the brick via scan or photo  as you can see.
The sixth side of WEARTH brick 1A1A – HEXAGON shows its name / number. The protocol placements all have four positions to name each individual wax bar:
The first number designates the territory.
The first letter stands for the hexagon the brick is placed in.
The second number represents the triangle within the hexagon (1-6)
The second letter stands for the brick that is placed within the triangle (A-C)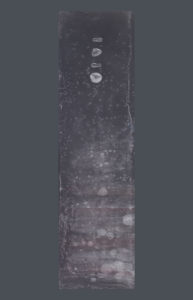 How can we navigate, create, destruct and construct in space?
Is it by reading old scriptures? Is your emotional guidance system your base of your life's navigation? If green is a good color to express life on Earth, would it feel right to focus on just that? Are numbers your favorite navigational system?
Und wie sehen die Ixel in Ihren Räumen aus?
Sculpting details:
Sculptor: Jens Koethner Kaul
Where: jkk productions, Berlin
When: 2017
COLOUR
It is difficult to describe the nature of colour with the means of numbers and words, because it won't be complete. Nonetheless, enlarging the current concepts, we may accept the existence of three different levels of colour properties. None of these levels exists alone.
1st level:
The optical, Newton, rainbow, prismatic level that is the base also for the screen that shows you these words.
2nd level:
The physical, molecular, three-dimensional level holds the possibility to explain gold and black, which, of course, you wouldn't find in a rainbow.
3rd level:
The metaphysical level of colour is able to express every thought or emotion of your mind and soul. Whereas the fact is objective, the effect on you is relative to your personal position of your mind and soul.