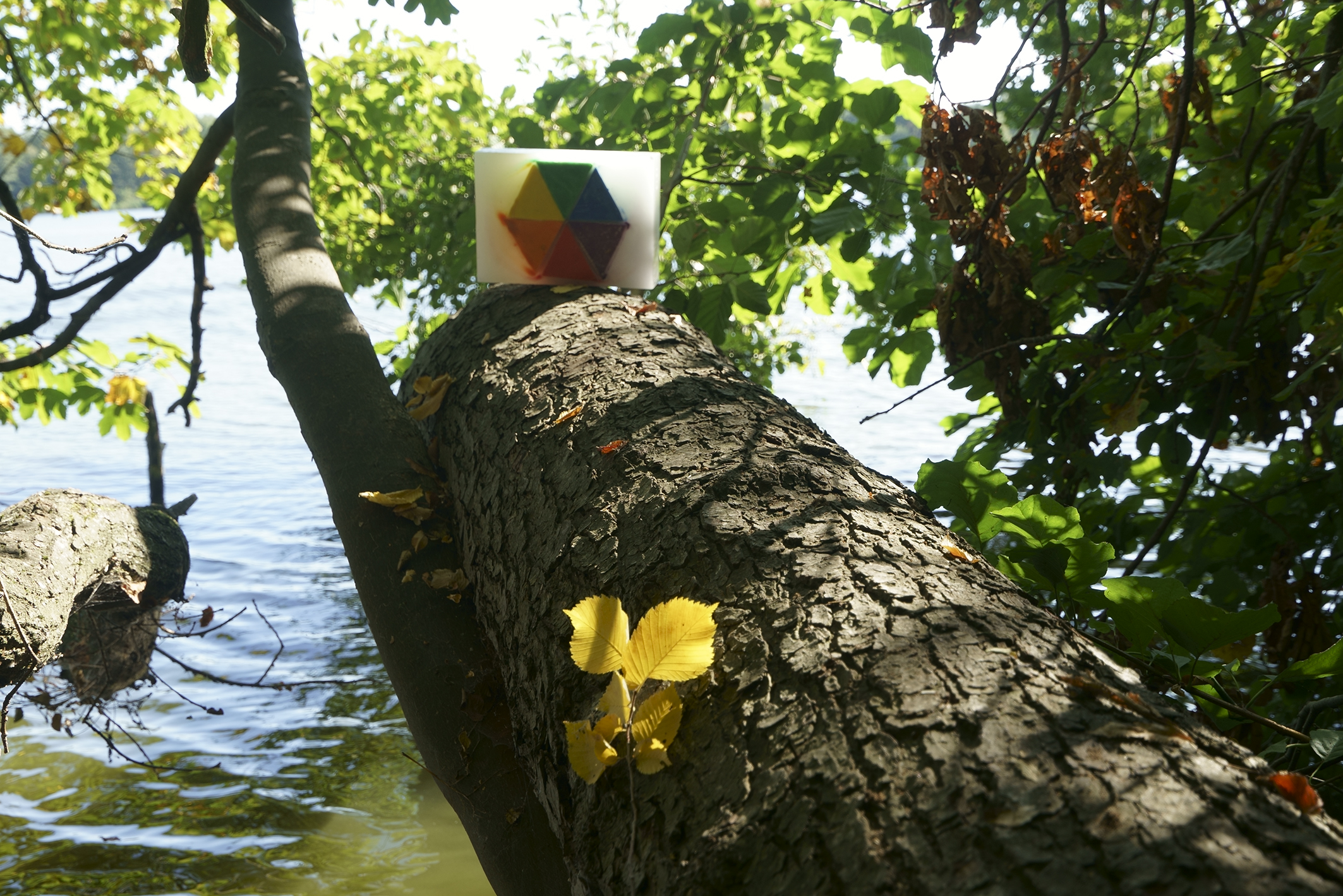 The place of "1A1A-HEXAGON" is in Berlin, on the border to Brandenburg.
The location is called "Großer Zug" and is on Schmöckwitzwerder, a peninsula in the southeast of Berlin.
Click on the photos to see some co-creation details
As you might already know, we entered now the production phase of the WEARTH placements in a hexagonal grid. The placements follow a specific protocol that can be learned by everyone. This placement is the first protocol placement 1A1A.