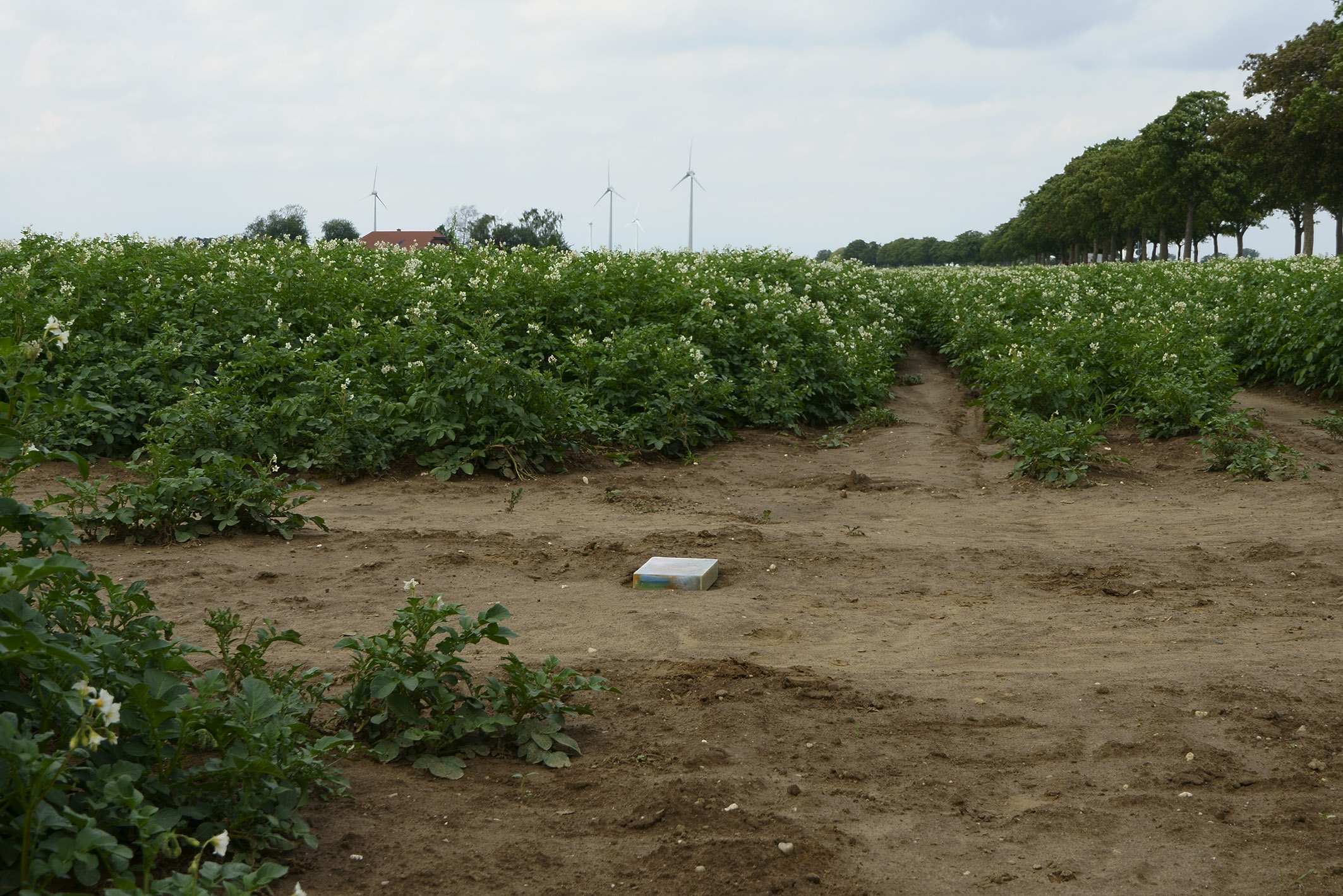 German Angst and fat fields
If you take a closer look at 1B1B – BATTERY, you will discover various (credit) cards and a battery. Are they charged? Somehow, I won't succeed in putting together the perceived rainbow-colours. Is the energy high enough? Looking at the grey-brown soil of a potato field on the Lower Rhine always makes me think of Joseph Beuys and his colour choices, as well as of Sigmar Polke's potato machine.
With brick 1B1B we place the second Wearth wax bar in Germany's second hexagon. It was at a potato field in Aldekerk, Kerken, Germany.
It is a rural area close to larger city agglomerations in the Netherlands and in North-Rhine Westphalia.
In this basically flat sandy land you feel observed all the time.