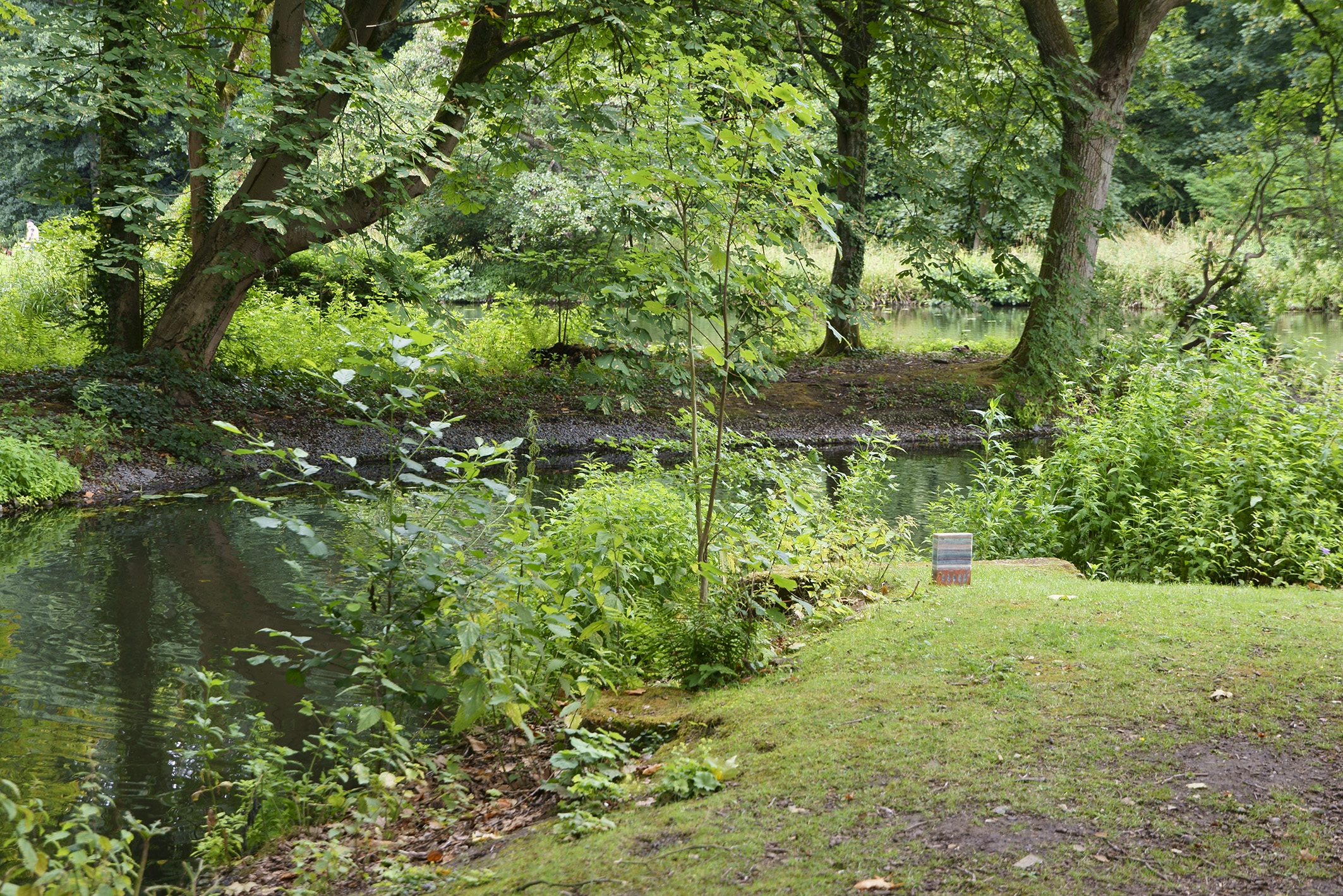 The place of "1B1A-ESSEN" connects Essen in Belgium (near Antwerp) with the location of its placement in Essen, Germany.
Located in the industrial heart of Germany, the park at the castle Borbeck in Essen doesn't fit to the current clichés we have about the region of the Ruhr metropolis. The brick we chose includes a "real" brick. As you know, different sizes of bricks are used at different occasions and locations. Nonetheless you always have a dominant measure at any given place. This brick inside the brick stems from the location of our first Belgian workshop, which took place in Essen, near Antwerp. At this place nearly all houses find this size of the brick. Quite strange, and one of the reasons it is here inside of WEARTH wax brick 1B1A, is that 2 of its three measures are identical to our size. That makes it just another hint to metaphysical gravitation.
Click on the photos to see some co-creation details
With brick 1B1A we enter the second hexagonal protocol placement in Germany. It was at Castle Borbeck's park in Essen. 
It is considered one of the oldest landscaped parks in the Rhineland. In the 18th century, the last prince abbess of Essen, Maria Kunigunde of Saxony (1776-1803), had the garden redesigned in the "English-Chinese" style.
This included decorative elements such as a pavilion, a "Wirtshäusgen" and a "Bauernhäusgen" as well as an artificial ruin. In addition to this particular form of English landscape garden, the castle park also shows characteristics of a Baroque Garden to this day: the former cascade, lined by straight paths and leading axially towards the palace.
Whatever design elements may have been 'in vogue' at the time: Ever since the prince abbesses began to transform the former beech forest into a woodland park in the 16th century
the park has always represented the wealth and power of the authorities as well as the cultural concepts of landscape art in England in China.