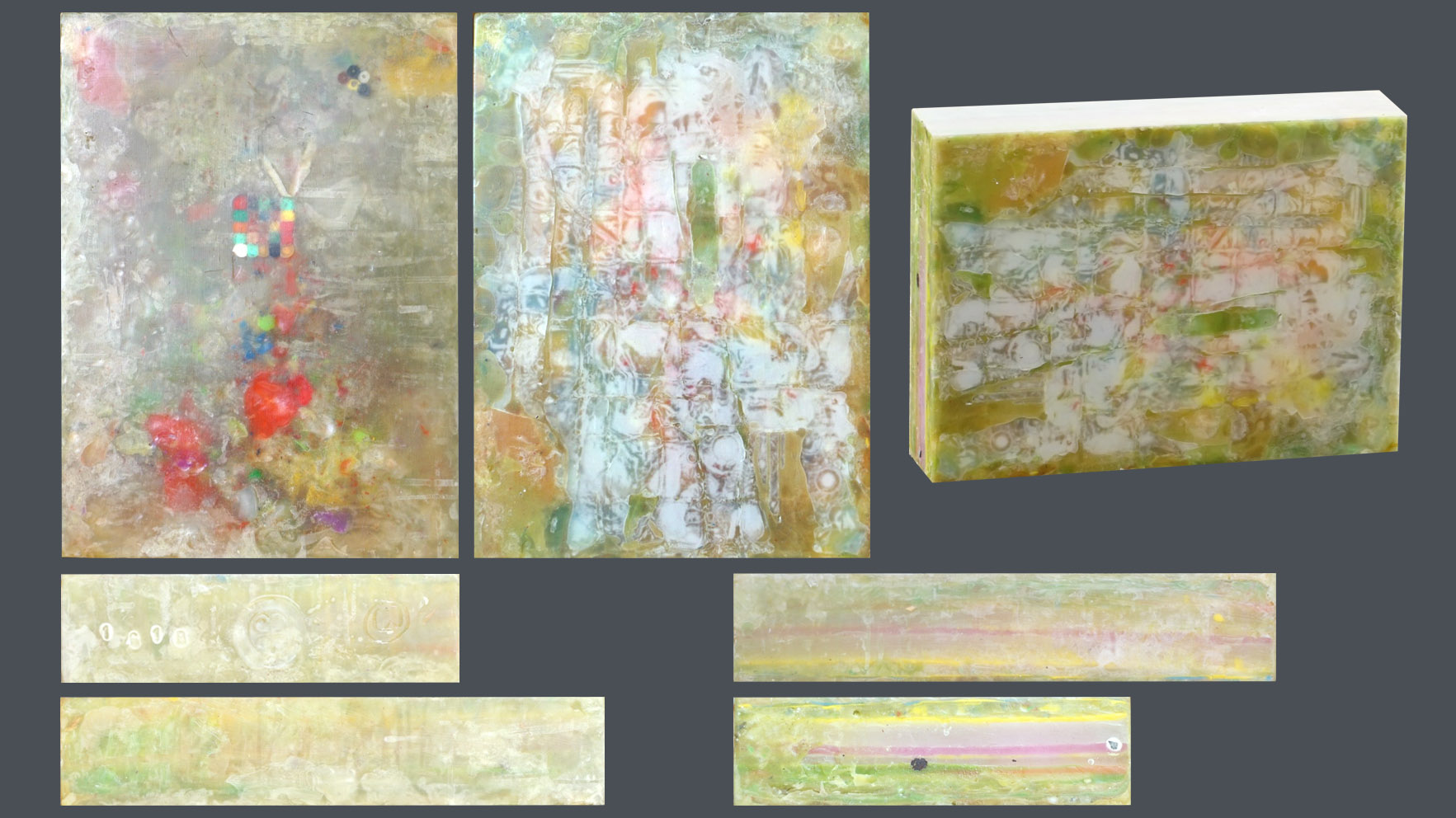 Metaphysical gravitation led us to a place with a 300000 year old history of human culture
The WEARTH wax stone 1C1B – Findling was placed between Hötensleben and Schöningen.It is at an old lignite mining area that is currently being renaturalised. Weapons and other human utensils from the Neolithic period have been found in this area. The brick has many layers, just like the many different layers of earth that came to light when the lignite was mined.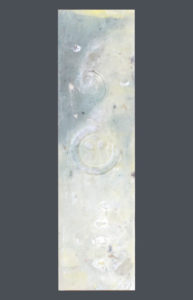 A sandbank is a deposit (sedimentation) of sand or gravel at the bottom of seas and rivers, formed by the tide and current. A "free beach wall" is formed when an offshore sandbank rises above sea level. The narrow passage between adjacent sandbanks is called a kille. When sandbanks grow, they become islands. One example is the Kachelot Plate in the East Frisian Wadden Sea between Borkum and Juist. Sandbanks that dry out daily are also called plates or sandplates.
A good example of a free beach bank in Germany is the sandbank at the North Sea resort of Sankt Peter-Ording. Sandbanks can migrate due to the influence of currents and therefore pose a danger to shipping. One example of a "migrating" sandbank is Blauort off the coast of Büsum, another is Noorderhaaks off Den Helder in the Netherlands. Sandbanks pose an even greater danger if they consist of particularly fine sand – known as milled sand in mariners' parlance – which traps ships that have run aground and usually causes them to break through. Such a sandbank is, for example, the Great Bird Sand north of the main fairway of the Outer Elbe, where several hundred wrecks already lie.
Other well-known examples of dangerous sandbanks are, for example, in the Strait of Dover, there near the English coast the Goodwin Sands and about in the middle of the eastern entrance of the Strait of Dover the Sandettie Bank. Such sandbanks are often, and to this day, secured with fire ships.
For a description of the destructive effects of sandbanks on historic and modern ships, see the article Goodwin Sands, where it is estimated that about 2000 ships have been lost.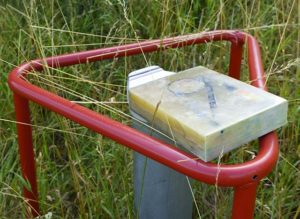 The Beatles and the story behind Number 9
The Beatles Channel launched on SiriusXM on May 18 at 9:09 am ET.
The numerals that comprise the channel number, 18, total 9 when added together (1 + 8 = 9). Ditto for the channel launch date, May 18.
Coincidence? Hardly.
Here are 9 examples that show how the number nine looms large in The Beatles' legend:
John Lennon was born on Oct. 9, 1940. The first home John lived in was at 9 Newcastle Road in Wavertree, Liverpool. The words "Newcastle," "Wavertree" and "Liverpool" each contain nine letters.
"It's just a number that follows me around, but, numerologically, apparently I'm a number six or a three or something, but it's all part of nine." – John Lennon, 1980
As a teenager, John took the No. 72 bus (7 + 2 = 9) to Liverpool Art College, where he became friends with Stuart Sutcliffe. He soon asked Sutcliffe to join his band, The Quarrymen, which featured Paul McCartney, whose last name has nine letters, as does Sutcliffe's. The group changed their name to The Beatles in 1960, and John left in 1969, nine years later.
The Beatles' first appearance at The Cavern Club was on Feb. 9, 1961. The band's manager, Brian Epstein, first saw them perform there on Nov. 9, 1961. He secured a record contract for the group with EMI on May 9, 1962.
One of The Beatles' earliest songs was One After 909. It was originally recorded in March 1963 (that version was released on the Anthology 1 album) and ultimately was re-recorded for Let It Be, the last album released by the band in May 1970.
The Beatles' historic first appearance on The Ed Sullivan Show took place on Feb. 9, 1964.
The most significant use of the number occurs in Lennon's song Revolution 9, from The White Album, which features a series of tape loops including one with a recurring 'Number Nine' announcement.
"I didn't realize it: it was just so funny the voice saying, 'number nine'; it was like a joke, bringing number nine into it all the time, that's all it was."  – John Lennon, 1970 Rolling Stone interview
Lennon's song #9 Dream was released in 1974 on Walls and Bridges, his ninth non-Beatles album, and was issued in the ninth month of the year. When released as a single, #9 Dream peaked at No. 9 on the Billboard Hot 100 Chart in the US. The refrain in the chorus – 'Ah! Böwakawa poussé, poussé' – features nine syllables.
There are nine 'o's in the combined names of John Ono Lennon and Yoko Ono Lennon. Their son, Sean Lennon, was born on Oct. 9, 1975. (John's 35th birthday)
The long-awaited digital remasters of The Beatles' albums, along with the group's Rock Band video game, were released on Sept. 9, 2009. That's 09-09-09.
Portions of this article were excerpted from The Beatles Bible.com and All We Are Saying by David Sheff.
When do we co-create?
As soon as you can. 
Sculpting details:
Sculptor: Jens Koethner Kaul
Where: jkk productions, Berlin 
When: 2019
COLOUR
It is difficult to describe the nature of colour with the means of numbers and words, because it just won't be complete. Nonetheless, enlarging the current concepts, we may accept the existence of three different levels of colour properties. None of these levels exists alone.
1st level:
The optical, Newton, rainbow, prismatic level that is the base also for the screen that shows you these words. There are many publications on this aspect, from Newton to Itten. They just fail, when you start to mixing paint by yourself.
2nd level:
The physical, molecular, three-dimensional aspect holds the possibility to explain gold (or any other metallic colour) and black, which, of course, you wouldn't find in a rainbow. Goethe, unlike Newton, already knew that black is somehow important. And shouldn't the largest amount of colour in this universe count for something?
3rd level:
The metaphysical aspect of colour is able to express every thought or emotion of your mind and soul. Whereas the fact is objective, the effect on you is relative to your personal position of your mind and soul.
These positions or levels can be named, but in order to verify or falsify the truth of these statements, one would have to experience it. Anyhow, on future posts, on this site I will tell you more about my decades long studies on colour and paint(ing). So, stay tuned!