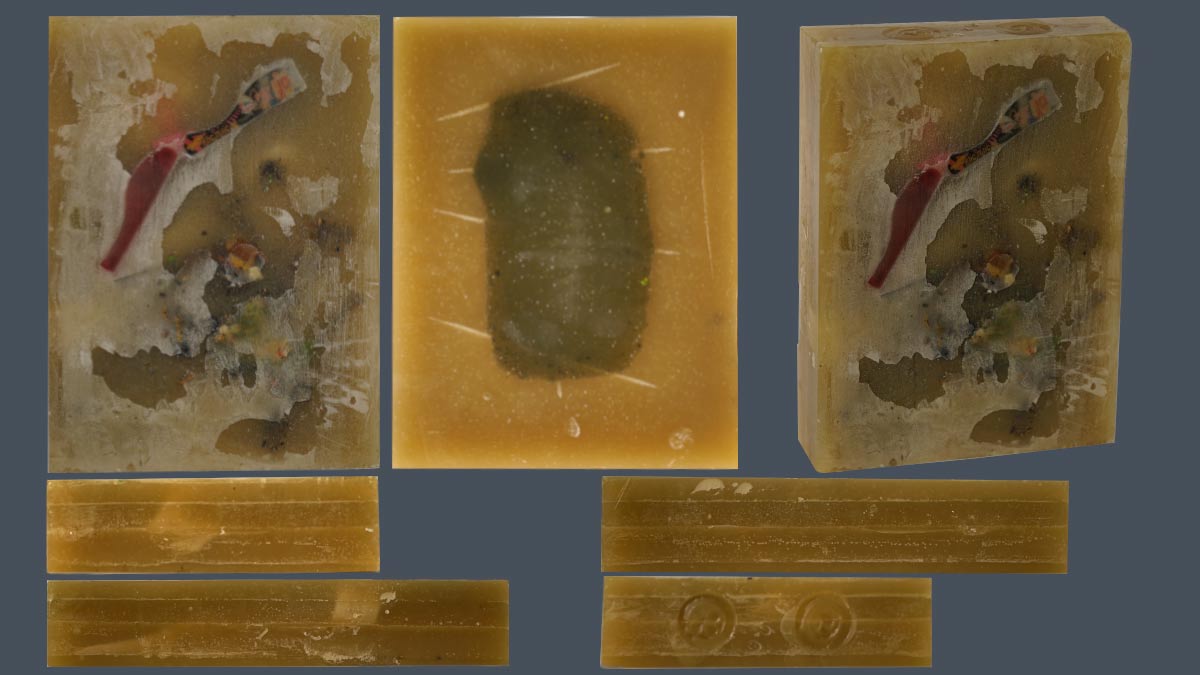 Honey. Dancing. Throw your leg in winter, the freezing will cease. A carbon foot print on a Fontana painting. 
Color of freezing, color of cold. Contrast between warmth and cold. Color of honey, color of stains. Action layers.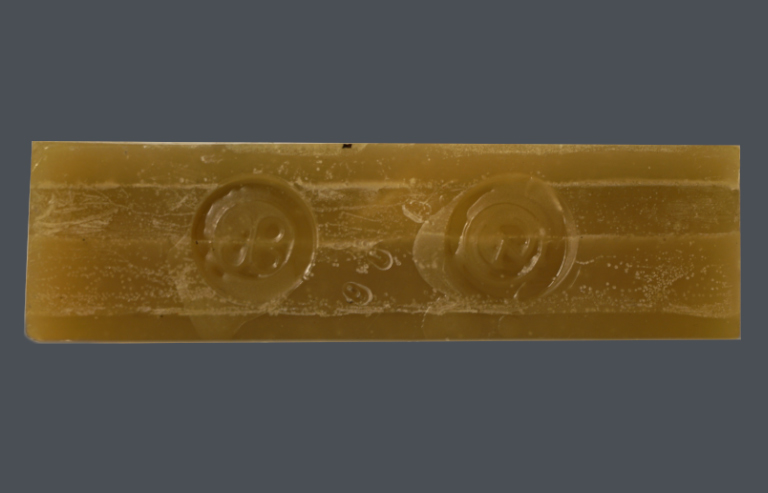 After the end of the Cold War and a lack of enemy to capitalism, a successful strategy to influence the world may actually no longer be a political party or movement, but rather creating enterprise. Since capitalism is far from being flawless, evolution of this concept is getting more and more important to an ever growing number. Social ventures remind us that the best or most valid definition of capital is our capacity to do or create something… and it is both our choice and that of the consumer. An exchange that creates patterns on much more frequent base than for instance elections.
The wax seals of Jens Eyetz and WEARTH play with the idea of a 'firma' (Italian for signature, German for 'firm' or 'enterprise') from a perspective of timelessness (therefore the rather vernacular way of signing than e.g. the technical products and ads of conventional enterprises do in the corporate graphics).
Review your options.
Is your body slowly cooling down from the ice or will it be able to melt the ice? Couldn't there be just a dance between warmth and cold?
One snail following the other. Two similar legs are favorable but not necessary to human dance.
Während die erste Seite ja nun doch eher die Narrenkappe der Frivolität trägt, geht es ja ernster zu bei Seite 2, und zunehmend liebevoller (3-5) um schlußendlich sogar eine Strategie der bewussten wohltuend evolutionären Veränderung zu wagen auf Seite 6. Die Seite 7 relativiert dies natürlich, da die räumliche Gesamtschau letztlich jedwede menschliche Aktivität im Raum vor der Unendlichkeit desselben keinerlei echte Signifikanz hat.
Wir setzen uns also gerne bei Gelegenheit die Narrenkappe auf (nicht nur weil wir dann Sachen aussprechen dürfen, die einem sonst nur Feindschaft eintragen) und tun dies in lächelnder Bewusstheit unserer Freude über den Tanz, nicht nur der Mundwinkel.
Die Philosophie des Mykenischen Lächelns und besonders die Bilder hierzu von meinem Lehrer an der Akademie, Markus Lüpertz, haben mir deshalb immer besonders gefallen. Ganz so heiter ist der hiesige Wachsbarren aber nicht, dunkle Schwere und Frost verhindern dies.