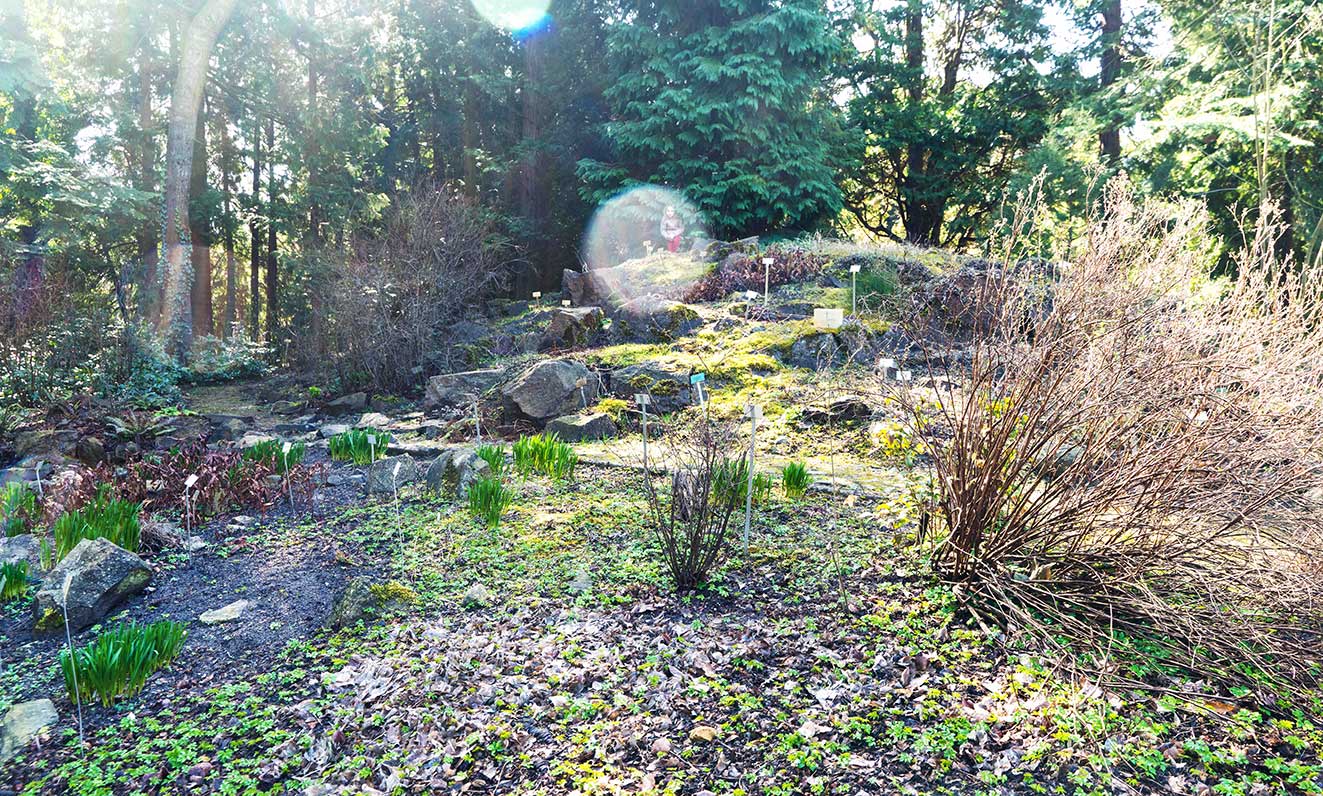 The first placement of #113 was done with eight year old Lucia. She picked this stone for the first placement in Berlin's botanical garden. 
And it is not just any place in this vast botanical garden. She picked the spot, where the plants originate from the place where she was born: Northern California conifers. It was great watching her finding the right spot for this brick.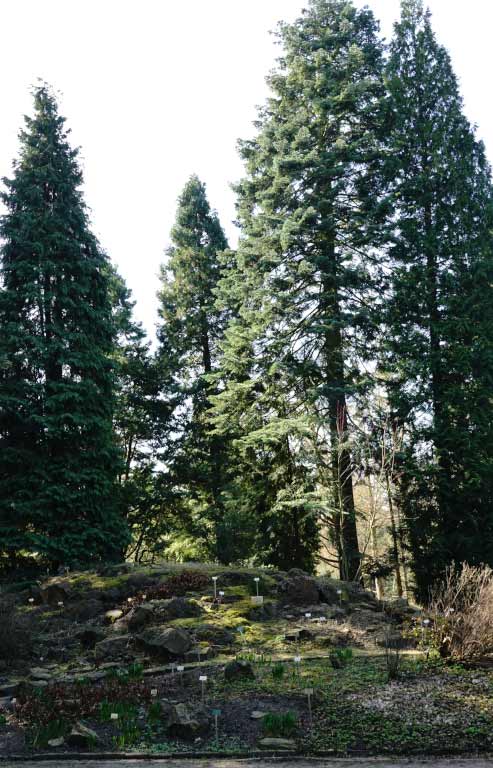 white fir (Abies concolor)
incense-cedar (Calocedrus decurrens)
California nutmeg (Torreya californica)
grand fir (Abies grandis)
Port Orford-cedar (Chamaecyparis lawsoniana)
shasta fir (Abies magnifica x shastensis)
western redcedar (Thuja plicata)
noble fir (Abies procera) 
yellow-cedar (Cupressus nootkatensis) 
subalpine fir (Abies lasiocarpa) 
Siskiyou cypress (Cupressus bakeri)
Pacific silver fir (Abies amabilis)
Sargent cypress (Cupressus sargentii)
Brewer spruce (Picea breweriana)
MacNab cypress (Cupressus macnabiana)
Sitka spruce (Picea sitchensis)
Mendocino cypress (Cupressus pygmaea)
Engelmann spruce (Picea engelmannii)
western juniper (Juniperus occidentalis)
western hemlock (Tsuga heterophylla)
common juniper (Juniperus californica)
mountain hemlock (Tsuga mertensiana)
sugar pine (Pinus lambertiana)
western white pine (Pinus monticola)
foxtail pine (Pinus balfouriana)
whitebark pine (Pinus albicaulis)
ponderosa pine (Pinus ponderosa)
Jeffrey pine (Pinus jeffreyi)
ghost pine (Pinus sabiniana)
knobcone pine (Pinus attenuata)
Bishop pine (Pinus muricata) 
lodgepole pine (Pinus contorta var. murrayana)
beach pine (Pinus contorta var. contorta)
As you already know, we are in the pre-production phase of the WEARTH placement routes as depicted under WE-MOTION. With #113 we made two co-creative placements so far: with Lucia in Berlin's Botanical Garden and in Venice with Lüder in a fine art context of an exhibition and the historical urban landscape of La Serenissima….